About Us

Renowned in the market since 2015, We, The Design Legacy, has earned a good reputation in the market by supplying an exclusive range of Wooden Living Room Sideboard, Wooden Modern Sideboard, Maltida Sideboard, Olivia Nightstand, Madison Nightstand, Florence Sideboard, etc., etc. Our offerings are sturdy, attractive, durable and thus are highly demanded by the customers in the market. The rates associated with our products are highly reasonable and constitute one of the important reasons behind the growing demand of our products. Modern machines are used by us to manufacture our flawless products that are the best. The items we supply are demanded not only in the Indian market but in international markets too. We are happy to see our customer satisfied with the quality of our products, transparent business deals, prompt shipment services, and many more aspects. We will work in the same direction of excellence and will always give our best to make our customers happy by offering them the best value of their money.

Our Attributes

The following are some attributes which have assisted us in establishing a distinguished image in the market:

The manner in which we conduct our business operations is well planned and systematic.
We give importance to quality rather than quantity which has enabled us to win customer trust in minimal time.
We have a modern infrastructural wing where the necessary machines are installed to carry out the business operations in a smooth manner.
Our company is supported by hardworking, creative, dedicated professionals who work round the clock to meet the set goals of the company.

Customization

We under that requirement varies from customer to customer and thus we offer the option of customization to our esteemed customers. This enables us to meet their precise demands associated with Madison Nightstand, Maltida Sideboard, Olivia Nightstand, Florence Sideboard, etc., We have hired skilled professionals who understand the requirements of the customers and design the products accordingly. Be it designs, patterns, size, appearance, or any other aspect, we can customize it as per the wants of our clients.
We majorly deal in Europe and USA inquiries.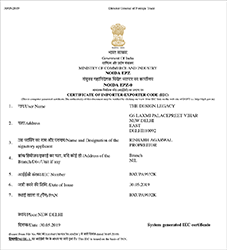 Read More